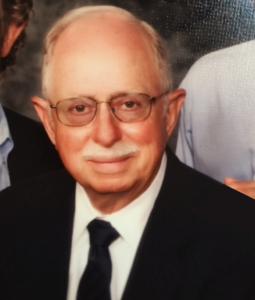 Roger B. Leland
President (1957-2020)
On Friday, January 17th, 2020, Roger Leland passed away peacefully at the age of 90, at home while surrounded by the love of his family.
Roger was born in Waltham, a son to the late Rodney M. and Mabel (Conant) Leland. He was raised in Northborough and graduated Wilbraham Academy, Class of 1947. Roger attended the University of Kentucky where, in 1954, he earned his BA and LL.B degrees (now J.D.) concurrently and was awarded membership to the elite Pershing Rifles fraternal organization. He was admitted to the Kentucky Bar Association in 1954, the same year he enlisted into the U.S. Army where he served as a 1st Lt. in the Army Judge Advocate General Corp (JAGS). After his Honorable Discharge, Roger continued his service to his country as a captain in the US Army Reserves.
In 1957, Roger started his law practice in Northborough. Roger's expertise as an attorney afforded him admittance to practice in the Mass. Supreme Judicial Court, Kentucky Supreme Court, United States Court of Military Appeals, United States Tax Court and Supreme Court of the United States. He was a member of the American, Massachusetts, Kentucky & Worcester Bar Assns. and a lifetime member of the Kentucky Law Journal. He was instrumental in the development of a Moot Court program and funded an endowment at the University of Kentucky to assist law students. In addition to his lifelong career of practicing law, Roger continued to operate Leland Insurance, a company his father started in 1921, and maintained his real estate broker and construction supervisor licensure. He frequently advised: "Never let go of a ticket (license)."
Roger earned his Masters of Law (LL. M.) in Banking from Boston University and served as Chairman of the Board of the former Westborough Bank as well as its Executive Committee, as Chairman of its Long Range Planning Committee and as a member of its Board of Directors. He later was appointed as Trustee Emeritus at Avidia Bank.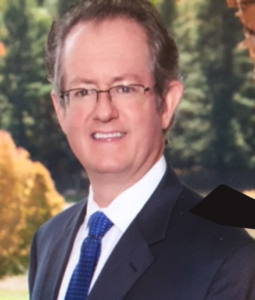 Jeffrey B. Leland
President (2020- Present)
JEFFREY B. LELAND is President of the firm. A life-long resident of Northborough, Jeff graduated from Bates College in 1987. After taking a sabbatical of one year to teach high school students in Japan, he attended the University of Kentucky College of Law and received his J.D. in 1991. He was admitted to the Massachusetts Bar in December 1991 and the U. S. Court of Appeals in 1992. In 2008, Jeff received his Masters of Law (L.L.M) in Estate Planning and Elder Law from Western New England University of Law.
His professional memberships include the American Bar Association, the Massachusetts Bar Association and the Worcester Bar Association. He is also a member of the National Academy of Elder-Law Attorneys and the Massachusetts Academy of Elder-Law Attorneys, as well as the Real Estate Bar Association.
Jeff is particularly qualified to serve the needs of senior citizens. He is a two time past President of the Board of Directors of BayPath Elder Services, Inc., a home care company funded by the Massachusetts Executive Office of Elder Affairs and an Aging Services Access Point (ASAP) now merged with Springwell Elder Services of Waltham, MA where he serves on the Board of Directors and chairs the Governance Committee. He was the former Chair of the Building Committee for the Northborough Senior Center which opened in 2008. He is a former member of the Council on Aging as well as Friend of the Council on Aging.
Presently, Jeff serves on the chair of the Planning Board of a Village Corporation in Freeport, Maine, as well as on the Zoning Board of Appeals in his home town of Northborough.
Jeff is also owner and Vice President of the Leland Insurance Agency, Inc., a company founded by his grandfather.
Jeff is currently privileged to serve as an Corporator, Director, and Trustee of Avidia Bank, which was formed in 2007 with the merger of Westborough Bank and Hudson Savings Bank.
Want to learn more about Probate and Estate Law?
Visit our resource page for articles and information.